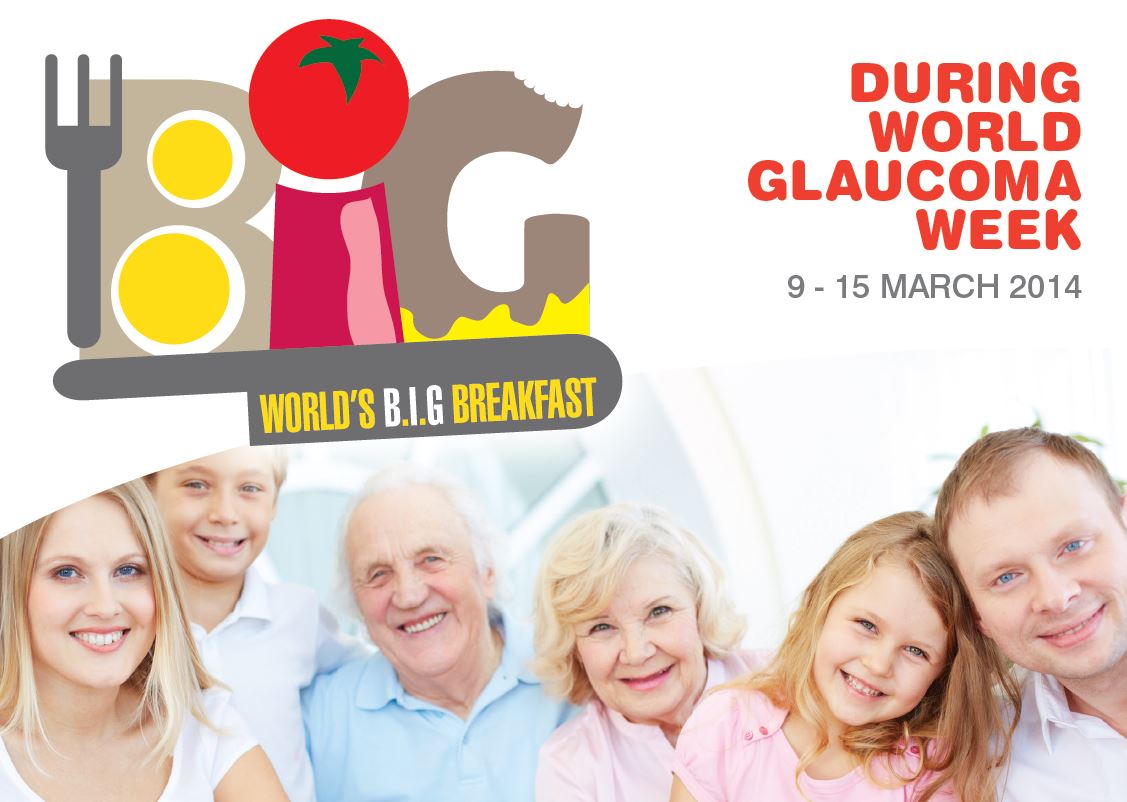 11 Mar

Think B.I.G. for World Glaucoma Week

The theme for this year's World Glaucoma Week is – B.I.G- Beat Invisible Glaucoma. You can Beat Invisible Glaucoma with a simple optic nerve check.

Everyone hopes to preserve their eyesight- this World Glaucoma Week help by taking part in the World's B.I.G Breakfast.

This is especially important if you have been diagnosed as having glaucoma. Host the B.I.G Breakfast to inform your family that they have an increased risk (up to 10 times higher than the general population) and that their best protection is to have a regular and comprehensive eye check that includes a review of their optic nerves. This is more than just an eye pressure test.

Outside the family, everyone can become Glaucoma Ambassadors by hosting a B.I.G Breakfast with friends and work colleagues. Click here to register to host The World's B.I.G Breakfast.

Photo Competition!

You could win a CANON Powershot S120 digital camera, RRP $499 or a Celestron telescope, RRP $249.00 (Juniors) just by submitting a photograph relating to B.I.G: Beat Invisible Glaucoma, to raise glaucoma awareness. There are four categories to choose from and you must include a title and state the reason (in 25 words or less) why your photo is relevant to your chosen category. Entries will be judged on their composition, content and creativity. Read more here.